Volunteer Uniform Package Details
---
Volunteers must purchase a volunteer package every OTHER year. In 2019, the Volunteer Uniform vendor and shirt and jacket colors are the SAME as in 2018. If you volunteered in 2018 and have a uniform then you will NOT need to purchase a uniform again in 2019. We want to welcome back Greg Norman as the official volunteer apparel vendor for the 2019 Invesco QQQ Championship. Please reference the Volunteer Packages noted on this page.
EARLY REGISTRATION DISCOUNT: Volunteer who apply prior to July 1, 2019 will receive a $10.00 discount when purchasing a full price Volunteer package (regular price $75.00). Discounts will not apply to Student or Charity packages.
CHARITY AND STUDENT PACKAGES: Please contact the Championship Office at 818.284.4811 or your local Charity Office if you would like additional information about a Charity or Student packages. You will need a charity or student code in order to trigger the discounted package pricing.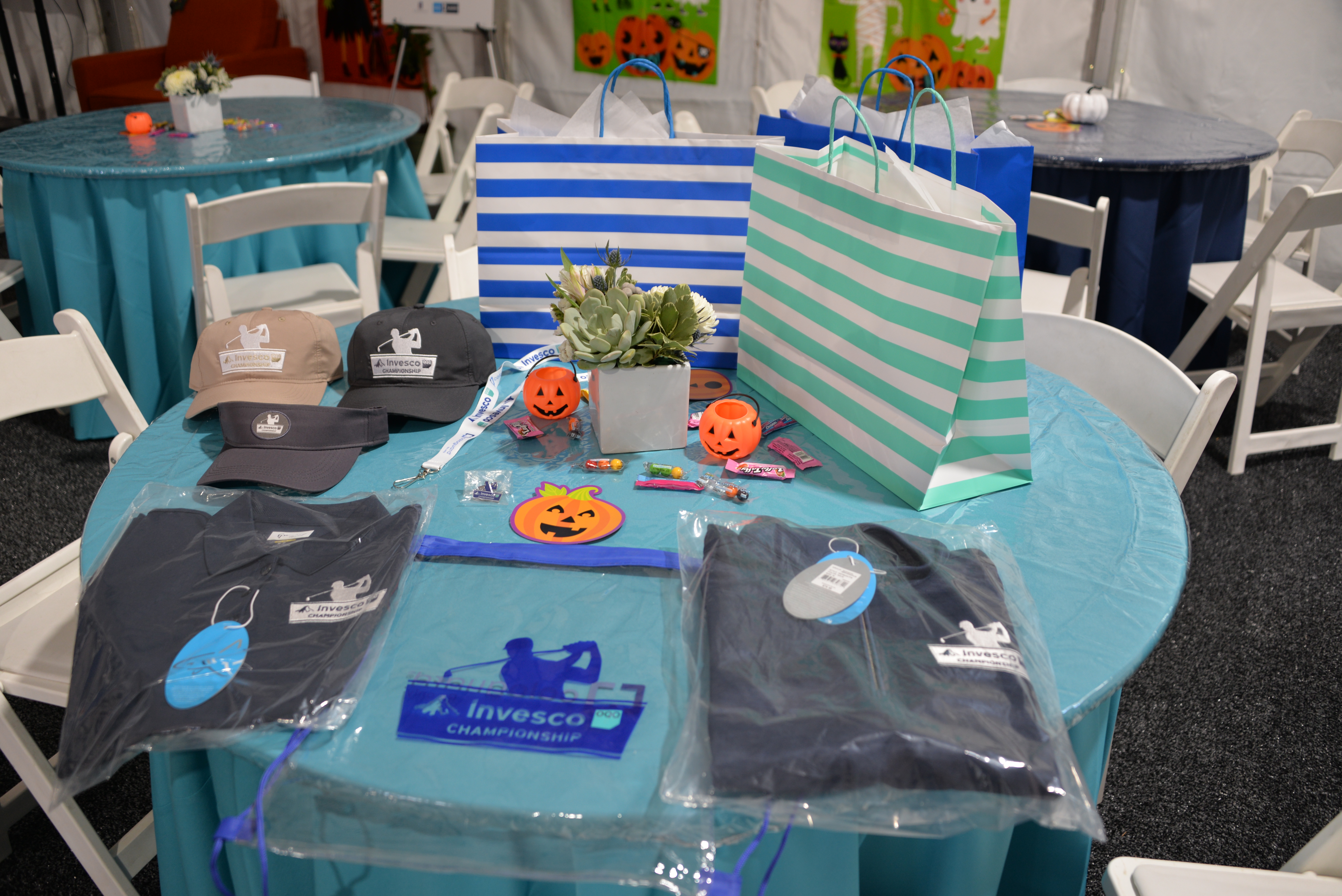 VOLUNTEER STUDENT PACKAGE
One Greg Norman Volunteer Shirt
One Volunteer Pin
One Volunteer Lanyard
One Volunteer Apparel Bag
One Volunteer Handbook
One Volunteer Committee Badge (valid throughout tournament week)
Admission to the Volunteer Party on Saturday, October 26th
Complimentary volunteer breakfast and lunch vouchers on each day worked
MUST KNOW THE STUDENT CODE TO ACCESS THE DISCOUNT
Total = $45.00 per package
UNIFORM PACKAGE DESCRIPTIONS
"NEW" VOLUNTEER PACKAGE - PACKGE A
One Greg Norman Volunteer Shirt
One Greg Norman Volunteer Outerwear Piece
One Ahead Volunteer Hat or Visor
One Volunteer Pin
One Volunteer Lanyard
One Volunteer Apparel Bag
One Volunteer Handbook
One Volunteer Committee Badge (valid throughout tournament week)
Admission to the Volunteer Party on Saturday, October 26th
Complimentary volunteer breakfast and lunch vouchers on each day worked
Total = $75.00
"RETURNING" VOLUNTEER CHARITY PACKAGE - PACKAGE B
One Volunteer Pin
One Volunteer Lanyard
One Volunteer Apparel Bag
One Volunteer Handbook
One Volunteer Committee Badge (valid throughout tournament week)
Admission to the Volunteer Party on Saturday, October 26th
Complimentary volunteer breakfast and lunch vouchers on each day worked
Total = $35.00 per package
VOLUNTEER CHARITY PACKAGE
One Greg Norman Volunteer Shirt
One Volunteer Pin
One Volunteer Lanyard
One Volunteer Apparel Bag
One Volunteer Handbook
One Volunteer Committee Badge (valid throughout tournament week)
Admission to the Volunteer Party on Saturday, October 26th
Complimentary volunteer breakfast and lunch vouchers on each day worked
MUST KNOW THE CHARITY CODE TO ACCESS THE DISCOUNT
Total = $45.00 per package