Ticket Information
---
Complementry Grounds Tickets
The Invesco QQQ Championship is offering FREE General Admission to the 2019 Invesco QQQ Championship in partnership with four (4) local companies sponsoring Daily Grounds tickets: Chatsworth Products (Friday, November 1), NINJIO, VIZIO (Saturday, November 2), Gilead Sciences, Inc. (Sunday, November 3). In order to redeem the Tournament Grounds tickets to the 2019 Invesco QQQ Championship, we would like to ask the spectator to stop by the Admissions trailer in Dicken's Patch (LOT 4) to receive their complimentary Tournament Grounds ticket for the day. Please find directions to LOT 4 Dicken's Patch and shuttle hours listed in the "Local Information" section under "Plan Your Visit".
CLUBHOUSE TICKETS
Now through November 3, Sherwood Country Club Clubhouse tickets will be offered at prices ranging from $25 for a Good-Any-One-Day Clubhouse Pass or $60 for a Weekly Clubhouse Pass, gaining fans access Friday through Sunday.
MILITARY
The Invesco QQQ Championship is offering complimentary Grounds admission and hospitality during the tournament for all active duty, reserve military members, military retirees and their dependents along with complimentary admission for veterans.
As part of Birdies for the Brave, a national military outreach initiative proudly supported by the TOUR, military members will be admitted free of charge by showing a Department of Defense-issued military ID at the gate, along with a military ticket voucher. To receive a military ticket voucher for complimentary admission or discounted tickets, military guests must register online at and have their military status verified by Sheer ID. Please register for your complimentary military ticket to the tournament by clicking on this link: https://birdiesforthebrave.sheerid.com/invescoqqq-2019/

FIRST RESPONDER
The 2019 Invesco QQQ Championship is proud to debut a ticket offer providing complimentary admittance for first responders of Ventura County and the Greater Conejo Valley to the tournament. In addition to all active duty, reserve, military retirees and veterans, first responders can now gain complimentary Good-Any-One-Day grounds admission to the event. The offer is extended to actively employed police officers, fire fighters and EMTs. First responders looking to redeem their complimentary tickets should visit: https://birdiesforthebrave.sheerid.com/invescoqqq-2019/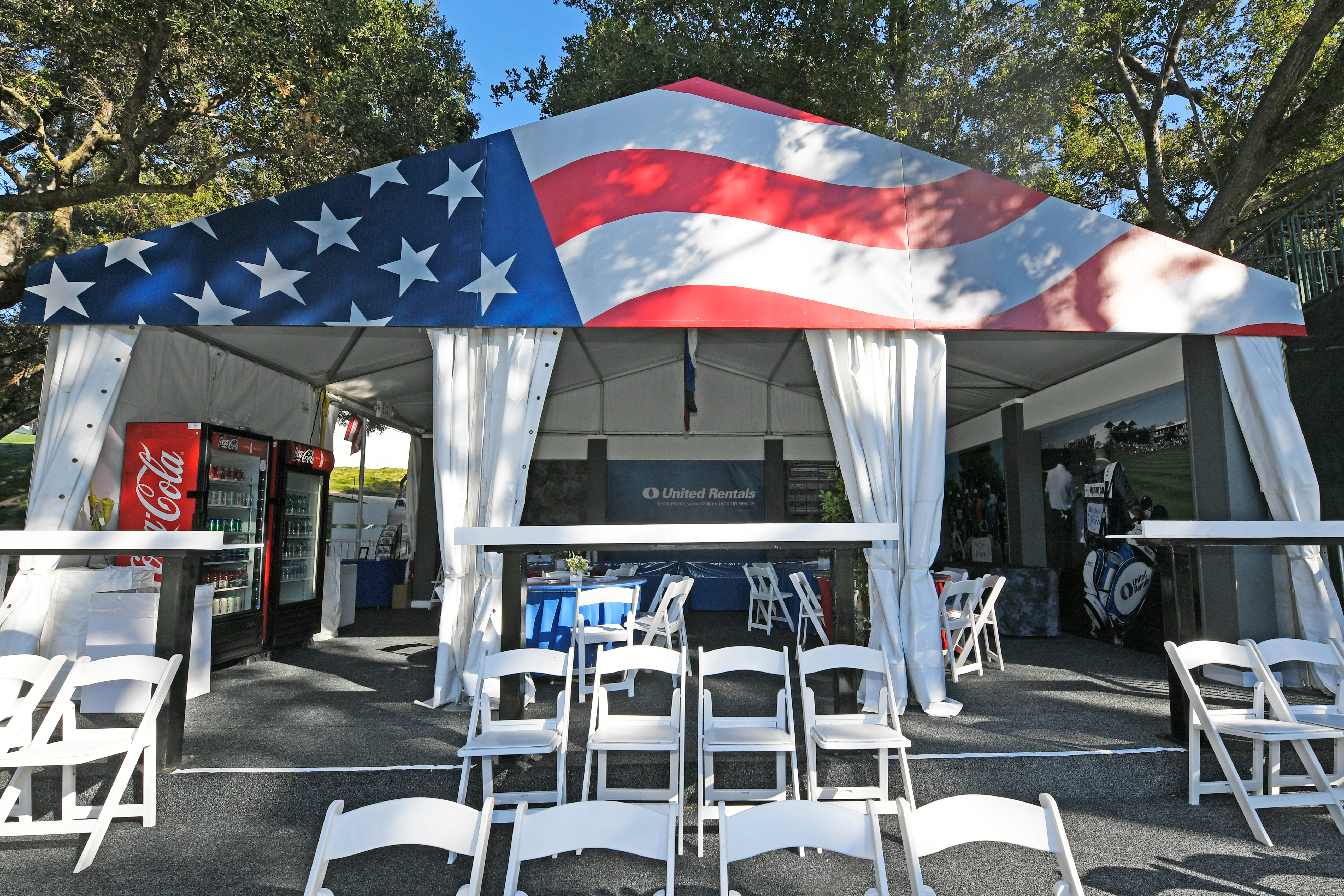 YOUTH POLICY - KIDS GET IN FREE!!
Youth 18 and under are admitted free of charge with a ticketed adult. Free youth admittance provides grounds access only.
Youth, ages 6 and older, must have the appropriate ticket to enter the Clubhouse or other hospitality venues.